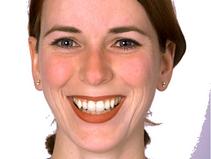 Interested in learning more about us?


About Prieh's Stamp, Coin & Hobby Center

Prieh's Stamp, Coin & Hobby Center is family-owned and we have been supplying the needs of customers and collectors for generations.  We've been told by many of our customers that our store is so unique and they doubt there is another one like it in the country.   What makes our store so unique?  You will not find the selection of products that we have anywhere.  We are a local hobby shop and have customers throughout the United States. 

A friend told me about Prieh's,

used games, I have been buying my games there ever since.  They are very reasonable and you can really save.  I never had a problem with any game I purchased . 

The owner is always helpful in finding the coins I need for my collection.  Longtime customer

You are never too old or too young to enjoy the benefits of a hobby. We are committed to helping our customers achieve their dreams.

We are located at 69278 N. Main Street

Richmond, Michigan 48062